A "Hallmark" Pre-Christmas Getaway on Lake Huron
Special for November & December
P.S. Places are limited, so make sure you book early!
The Christmas Season in Bayfield Holds So Many Delights...
Christmas in Bayfield is a winter wonderland filled with twinkling lights, beautifully decorated shops and the scent of pine and cinnamon on the breeze.
The season kicks off with the amazing Poinsettia Festival, where every December, something truly delightful happens at Huron Ridge Greenhouses.
Their century farm comes alive with 12,000 of their home-grown vivid stunning Poinsettias, which are beyond compare! This free event has been a destination and kick-off for many families as a start to the holiday season for years – and locals and visitors alike absolutely love it! The Huron Ridge Greenhouses Poinsettia Festival runs Wednesday through Saturday each week of the last three weeks in November.
Next up in Bayfield, in December we have the Hopped Up Market – a little local secret that is a true delight this time of year, hosted by River Road Brewing, where they make the most amazing craft beers on their family farm. In addition to being unique for growing all their own hops, they also have a heard of Highland cows that you just have to see! 
As you can see, there are so many wonderful things to see and do in Bayfield during the festive season. All of which make for great reasons to come stay in one of our cottages before the end of December.
Here's What You Can Enjoy for a Lovely Pre-Christmas Break With Us This Year...
During the Christmas holiday season, we make sure that any cottage you choose is decorated in the holiday spirit, making for an even more delightful stay.
Your senses will be delighted when you step inside your festively decorated cottage of your choice, with unexpected gifts and treasures to take home for the holidays.
We have a smaller selection of cottages at this time of year, as many are pre-booked by their owners' families. But the ones we do have are absolutely lovely and cosy – just the ticket for your relaxing pre-Christmas getaway.
Plus, if you book one of our cottages by November 21st, we're going to include one of our very own beautiful homemade holiday table decorations!

So click on the link below to choose your cottage now, and you'll soon be enjoying the Huron Ridge Greenhouses Poinsettia Festival and the White Squirrel Golf Club and take home one of our lovely homemade table decorations for your holidays this year.
P.S. Places are limited, so make sure you book early!
Ontario Residents Staycation Tax Credits
Did you know that Ontario residents planning a getaway within Ontario in 2022 could be eligible for a tax refund under the new "Ontario Staycation Tax Credit" program?
Ontarians can get a 20 per cent personal income tax credit on eligible accommodation between Jan. 1 and Dec. 31. And a cottage rental through CottageStays qualifies! 
That means you can receive a maximum credit of $200 for an individual or $400 for a family. You can benefit even if you do not owe any tax.
And there really is nothing sweeter than a hike in fall, picking apples at a local orchard, or investigating our much-loved Pie Trail (wink, wink). 
With gorgeous weather, fewer crowds, lower rates…what more could you ask for? Plus, we have our very own CottageStays Fall Colour Tour! Sounds great, eh?
The location and pictures of your listing are very nice and perfect for what we are looking for. We are in town for a wedding. We love that you are so happy to extend such kindness to people coming to the area.
Jennifer is a great host, she had the house all set up for us upon arrival and it was very clean. Consider leaving sheets and towels at home and paying the small fee as the ones she provided were new, clean and comfortable. She was available if we needed anything and provided great suggestions for places to go in town and in the area. We would definitely consider coming back to Bayfield again.
Part Cottage Host
Part Travel Guide.
We work with owners to provide excellence to our guests. A smooth check in process, clean and sanitized homes, comfort, charm and amenities you'll love.  Most of our properties are pet friendly so you can bring your furry family members. Many properties are on the lake or near lake access points. We even have cottages perfect for family reunions and larger groups. 
There are so many aspects of hosting cottages that I love, but my greatest joy is helping to provide the perfect experience for my guests.  When you stay in a CottageStays Property, you'll get travel tips and suggestions – personalized for your needs.  
When you book with me, rest assured you will be getting my very best!  I'll make sure you have a clean, comfortable cottage and want to return again and again – in fact, more than half of the guests who stay with us, return year after year (often multiple times a year).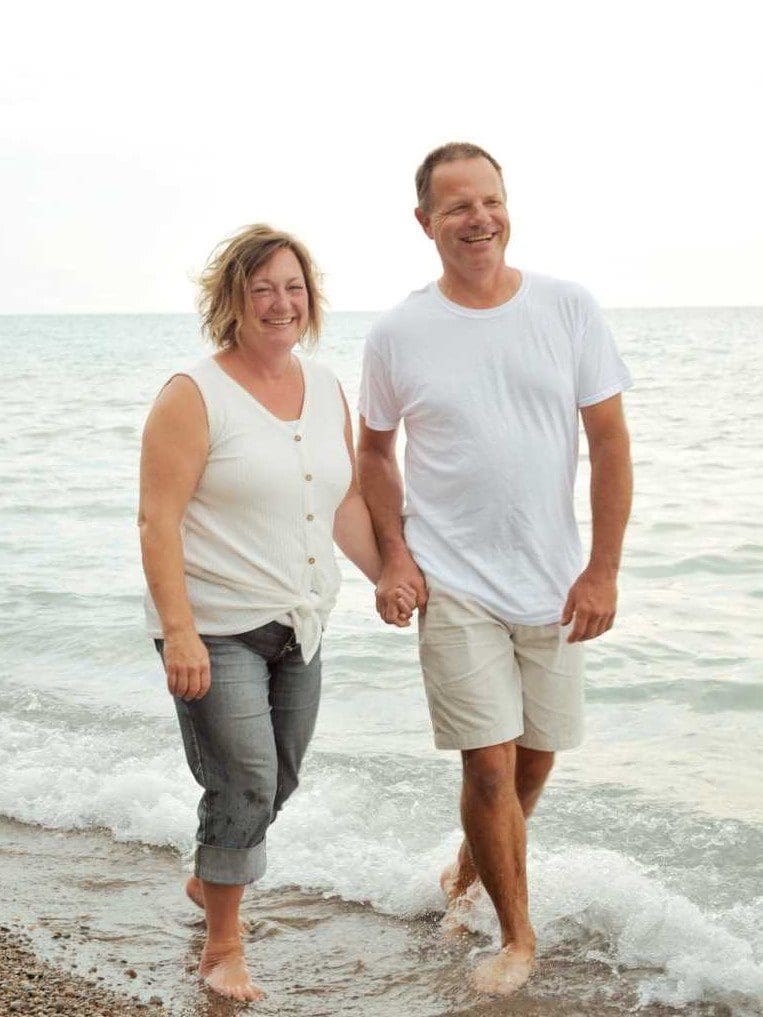 With many cottages to choose from and areas to visit, feel free to reach out for help finding the perfect place.  Give me a call or send a quick message. I'm always here for you.