Find A LakeView or LakeFront Cottage
LakeAccess means you are LakeFront with your own private access to the water. LakeView means there is no private access to the water but there may be close by (read the Outside description for details). Feel free to use the contact form if you have any questions or need help choosing.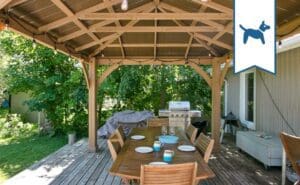 Fall Availability!
Sleeps 6 | 3BR | 1Bath | WIFI | Gas Fireplace | 1 Pet Allowed
Lovingly called Serenity Now, this 2nd row cottage provides the quietude you need for some long-awaited rest and relaxation
View This Cottage
Not finding what you're looking for? Want to be added to our waiting list?